Big Health Employee Mental Health Round Table Dinner
WYS attended Big Health's mental health round table dinner on August 22nd in NYC. At this interactive event, advocates for mental health from a variety of companies shared HOW their employers are advancing mental health and well-being. Big Health is "Helping millions get back to good mental health."
Disability: IN empowers business to achieve disability inclusion and equality. Representing her employer, Johnson & Johnson, WYS founder Robyn Shumer participated as a panelist at their Emotional Wellbeing: Healthy Minds, Healthy Employees, Healthy Companies breakout session.
Learn more about Diversity:IN, HERE.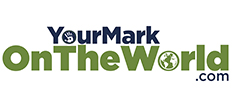 The mission of the Your Mark on the World Center is to solve the world's biggest problems before 2045 by identifying and championing the work of experts who have created credible plans and programs to end them once and for all. Listen to What's Your Story talk with Devin Thorpe, Champion of Social Good, HERE.
The Executive Innovation Show in collaboration with the non-profit Humans Helping Humans debuts the series "Mental Health is Health!", in honor of Mental Health Awareness Month. In this episode, Carrie Chitsey speaks with Robyn Shumer about her company, "What's Your Story, LLC", as it seeks to create engagement and connection within communities surrounding the topic of mental health. Listen as she talks about what led her to start "What's Your Story" after delivering a TEDx Talk. Listen HERE.
What's Your Story attended the annual Change Maker Awards In NYC on May 1, 2019. The event celebrates individuals and organizations making real change in the mental health care system - and in the lives of children and adolescents who struggle with mental health and learning disorders. The 2019 winners and finalists are HERE.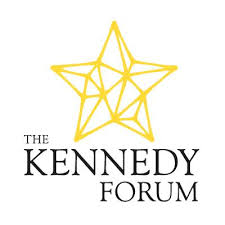 On May 10, 2019, What's Your Story attended The Kennedy Forum and Project Heal hosted "An Evening with Patrick J. Kennedy," to announce the launch of EDequity, a program designed to identify where critical gaps in eating disorder care are occurring and drive solutions through parity education, custom appeals resources, strategic partnerships, and more. Learn more HERE.
On April 24, 2019, What's Your Story joined executives from Johnson & Johnson, Prudential Insurance and Booz Allen Hamilton to discuss best practices for advancing mental health awareness and services. Learn more about DMAX HERE.